Home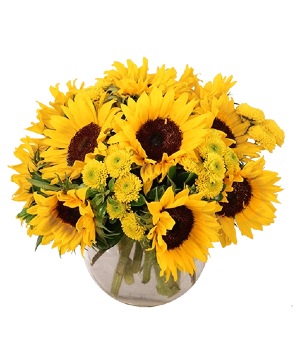 Sunny Escape
Flower Arrangement
Bring home the beauty of sunflowers with our Sunny Escape arrangement! This arrangement is bursting with bright sunflowers and yellow button poms. It's perfect for a pick-me-up or to let someone know they are your sunshine! Send some bright and sunny vibes with our Sunny Escape bouquet!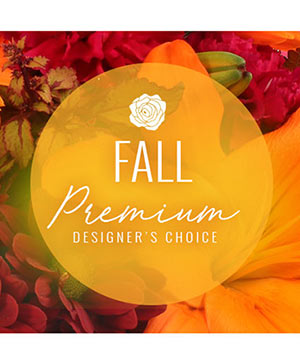 Fall Bouquet
Premium Designer's Choice
A fresh, fall flower arrangement is the perfect gift for anyone who loves bold tones and stunning flowers! Our Premium Designer's Choice Fall arrangement will brighten their day and leave their home feeling lively. Send these fall flowers to someone you love today!
As we continue to take necessary precautions regarding COVID-19 we will continue to be of service to anyone who may need it.
We are currently taking online, phone and walk-in orders, and will make limited contact deliveries. We will notify the recipient they have a gift waiting at their front door via text or phone call for contactless deliveries.
Please be patient with us as we are expecting flower shortages as we go into Mother's Day. Specific inventory may be limited, unfortunately. If a substitute is needed, we will choose the closest substitute possible. If a major substitute is needed, we will contact our customer.
Thank you to all our amazing customers who have continued to support and stand behind us.
#FlowersWithImpact